Reishi Honey by Cognitive Function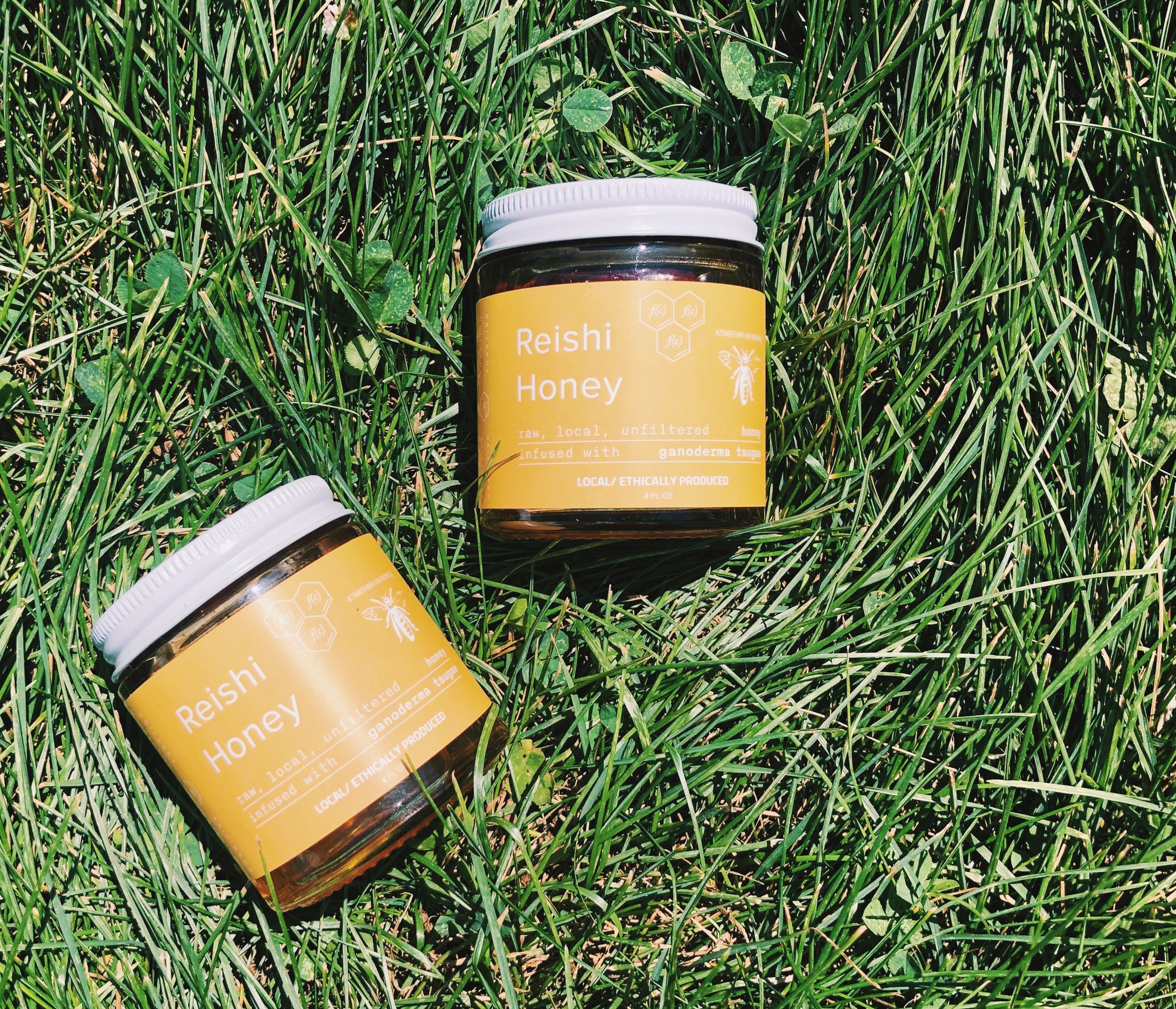 Reishi Honey by Cognitive Function
A Cognitive Function Initiative | MycoSymbiotics Approved
raw, lancaster county, pa local, unfiltered honey | infused with ganoderma
Ease your body with this smooth and rich Ganoderma concentrated honey.
What are some of the benefits of Honey you ask?
High Antioxidant

Aids with digestion and gut health

promotes nutrient absorption

strengthens immune system

Fights your fatigue!
What about our Reishi friend?
Supports your immune system

Aids in physical performance

Regulates metabolism

Adaptogenic
This blend is unique in the multitude of ways you can utilize it for your body.
-Melt me into your favorite warm beverages

Use me to sweeten

Dab me onto a wound or bee sting

Use me in your favorite recipes

+granola

+roasted veggies

+popcorn

+desserts

Alleviate your allergies by taking a big scoop in the am on an empty tummy!
For more transparency check out cognitivefunction.net